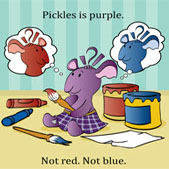 Where Are You Pickles?
Pickles is a cheeky, naughty, fun and lovable purple teddy who suddenly realises that his owner, Erin, isn't where he left her. After a while, he starts to wonder whether it is really Erin who is lost? -- Book comes with a DVD including two Pickles animations! --
£6.19 Book + DVD!

Watch video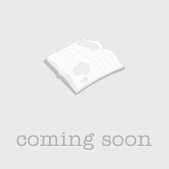 Pickles Goes to the Art Gallery
Pickles loves drawing, but when Erin tries to take him to an art gallery - he is not overly enthusiastic about going. When he gets there, things are even worse than he imagined. None of the pictures are as good as his! He decides to help out ...
£tbc / $tbc

Watch video